wonder. think. be inspired.
about us
everwonder children's museum, established 2011
everwonder children's museum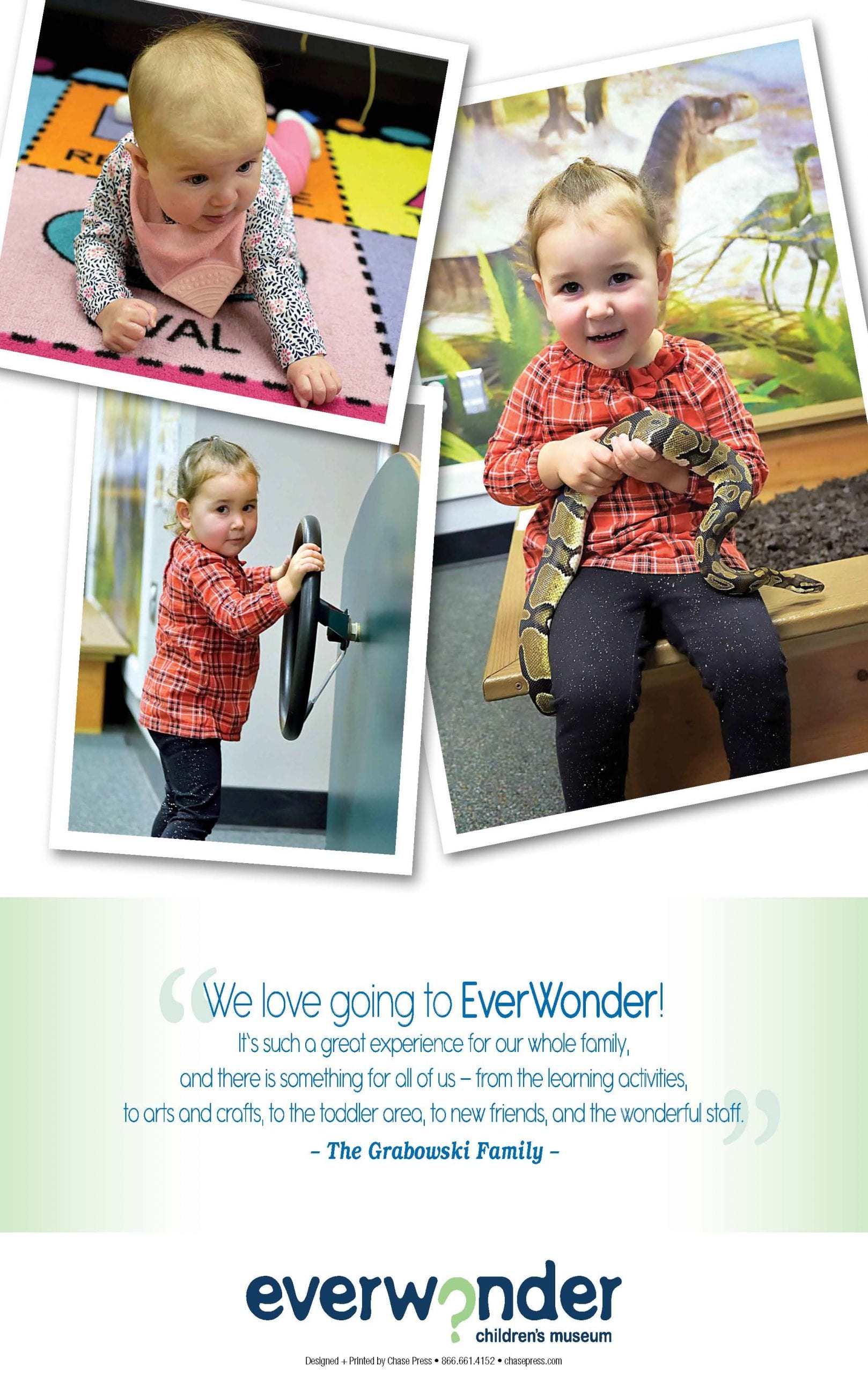 our history
EverWonder Children's Museum, a 501(c)3 organization, was founded in January 2011 by a group of mothers who enjoyed bringing their children to other children's museums and who wanted to create a similar experience closer to home for everyone in the surrounding communities to enjoy. For the first years of its life, EverWonder Children's Museum existed as a mobile entity without a physical location. The Board of Directors and volunteers brought science and art programming to the community through the local library and various community events in an effort to fulfill their mission and create awareness of the organization. In April 2013, EverWonder Children's Museum opened a physical location called The EverWonder Experience. This small museum space was packed with exciting hands-on exhibits and activities. The EverWonder Experience served over 6,000 visitors. In April of 2015, EverWonder Children's Museum re-opened in our 2nd  location at 31 Pecks Lane. This new larger space enabled us to provide additional exhibits and activities as well as dedicated space for birthday parties and field trips. The museum saw roughly 20-25,000 visitors annually, and knowingly outgrew its space, having to turn-away visitors due to our capacity limits. In June 2023, we found a forever home in a much larger building, right off three major roadways, at 11 Mile Hill Road. While we currently only take up space in the top floor, we hope to purchase the building and expand our current 10,000 sqft to 25,000 sqft including exterior exhibits. Our vision is to transform our once small, hidden gem into a true regional children's museum. Join us for the ride!
our mission
EverWonder Children's Museum cultivates a lifelong love-of-learning in children by encouraging them to think, inquire, and wonder about the world around them. We offer hands-on exhibits and programming to spark imagination in the fields of science, technology, engineering, arts and math.
Consider supporting the organization by making a tax-deductible donation or by volunteering. Sponsorship opportunities are available. Email or call us at: info@everwondermuseum.org or 203-364-4009.
accessibility
We want all our guests to feel comfortable and welcome when visiting EverWonder. We offer free accessible parking, accessible bathrooms, and the museum is one level and open to both wheelchairs and strollers. If you or your child has a special concern, please let us know how we can help you before your visit or speak to someone at the front desk.
Please visit accessibilityforallct.org to learn more about other area attractions.
sensory friendly
Throughout the school year, feel free to call us to inquire about busier days as we can let you know if there is a scheduled field trip or special event that will increase our attendance. Also, please check with the front desk to let us know if there's anything we can do to better accommodate your party during your visit.