NEWTOWN CONNECTICUT'S MATH AND SCIENCE SPECIALISTS HAVE SHARED WITH US PORTIONS OF THEIR CURRICULUM FOR GRADES KINDERGARTEN THROUGH FOURTH. AS A THANK YOU FOR THEIR DEDICATION AND EFFORT DURING THIS UNCERTAIN TIME, EVERWONDER IS WORKING HARD TO PROVIDE CONTENT THAT MATCHES THEIR LESSON PLANS.
March 31
Hi friends and astronomers! Ever Wonder what you can see in the night sky?
A constellation is a cluster of stars that create an imaginary shape, like a celestial connect-the-dots. In a sky full of millions of stars, these connections help astronomers, storytellers, and night sky enthusiasts find their way in the vastness of space like landmarks on a map.
The constellations help us tell which stars are which. On a really dark night, you can see about 1000 to 1500 stars. Trying to locate a specific star is hard. The constellations help by breaking up the sky into more manageable pieces.
Although the constellations look like they are close together when we view them from Earth, they are really very far apart. Each star travels in its own orbit through the Milky Way and the constellation patterns change over time.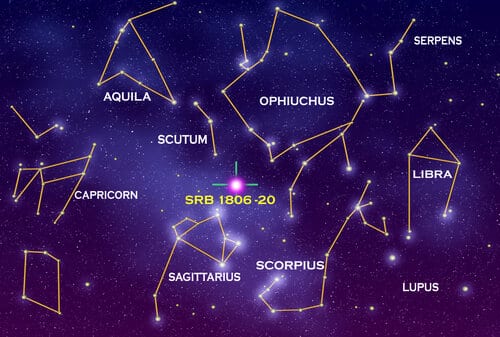 Why do constellations change position in the sky?
There are two reasons why constellations appear to move across our sky. 
The first is because the Earth is revolving on its axis, which causes day and night.
The second is because the Earth itself is revolving around the Sun. As the Earth travels around the sun once a year, it is as if we are sitting on a merry-go-round. As the merry-go-round spins we would see everything around the ride appear to be sweeping past with every revolution. As Earth makes its journey around the Sun, we see the stars passing by. After one whole revolution around the Sun, we will have seen all our hemisphere's constellations pass by.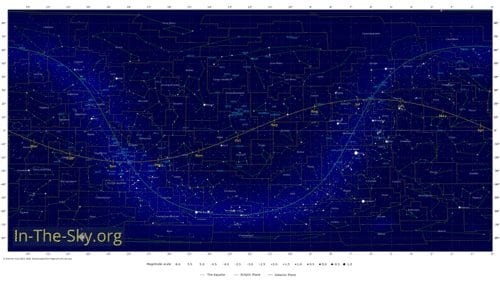 How can technology show us where the constellations are now?
In-the-Sky.org is a website that serves as a guide to what's visible in the night sky, by automatically tailoring information to wherever you happen to live on Earth.
The website uses information collected by NASA's Jet Propulsion Laboratory in California to determine where the stars, planets, and astronomical events can be seen in the sky.
How can I view constellations at home? 
You can make a constellation viewer!
empty toilet paper tubes
glue stick
rubber bands (or tape)
scissors
black construction paper squares (approximately 4.5″ x 4.5″)
push pin
cork board (or cardboard)
Print the constellation sheet designed by space.about.com and modified by Literary Hoots. Choose which of the constellations you want, cut out the circle and glue it to some black paper. On top of a corkboard or cardboard (to stop the pin) poke out the holes for the constellation. Use a rubber-band or tape to secure the paper to the toilet paper tube.Now you can decorate your constellation viewer with markers and stickers!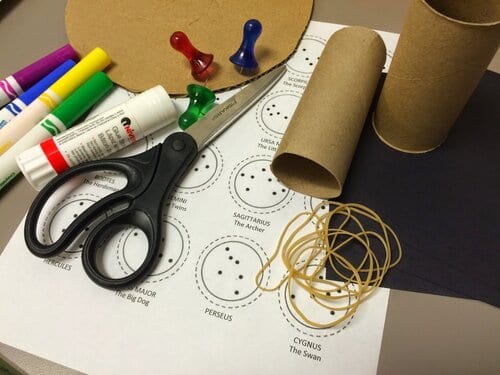 Did you make a constellation viewer? If so, share your results by tagging #EWSTEAM on social media, and we might feature your hard work in a future blog post!