Sudoku
Sudoku is a popular puzzle in which players place numbers into a grid, so that each column and row contain one of each number (usually numbers 1-9.) It's a great way for kids to develop logic skills while having fun!
If your child is a beginner, they can start with our Animal Pal Sudoku challenge!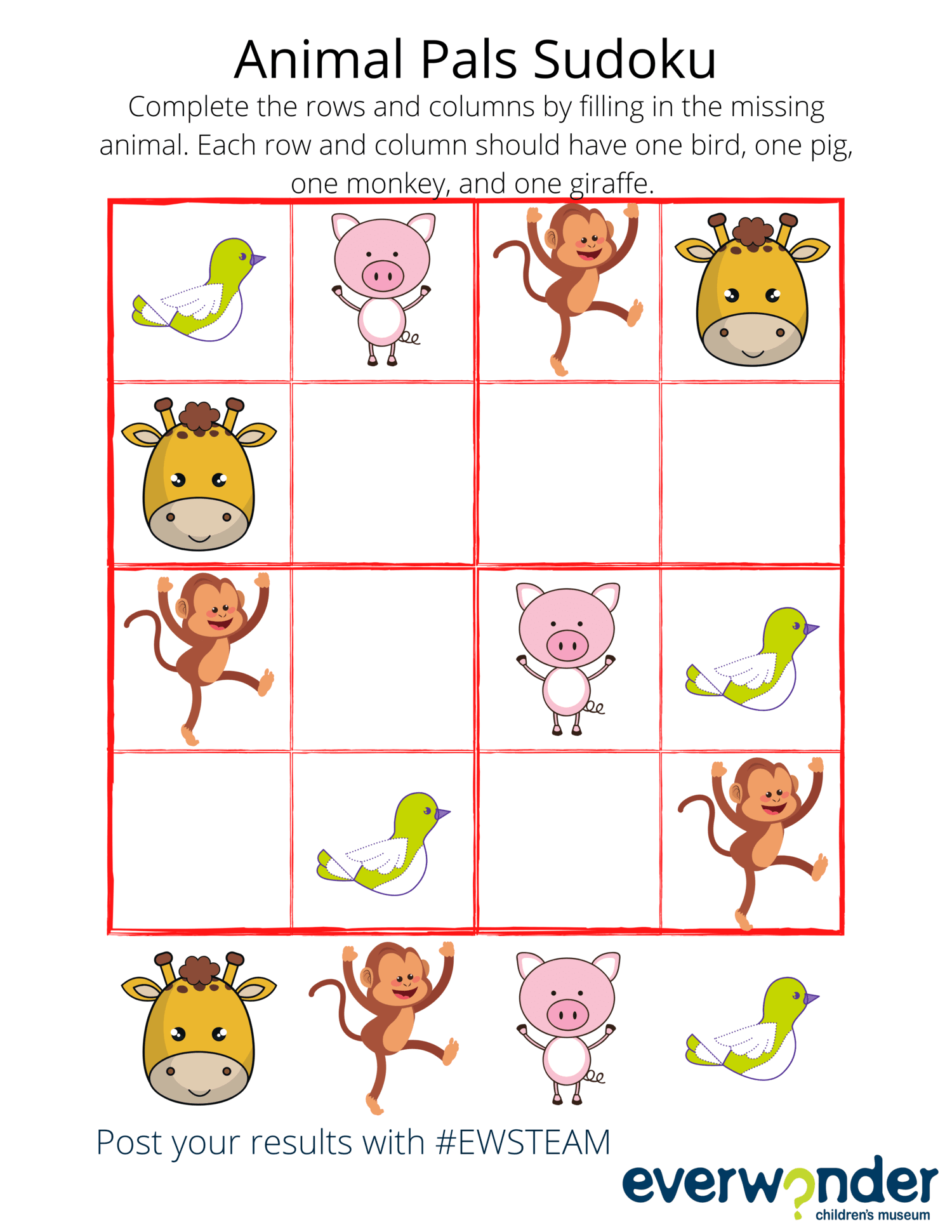 Still stumped? Here's a fun tutorial to practice with.